The 2018 Asian Attractions Expo(AAE) held by IAAPA(Asia-Pacific) commences today at HongKong Convention & Exhibition Center.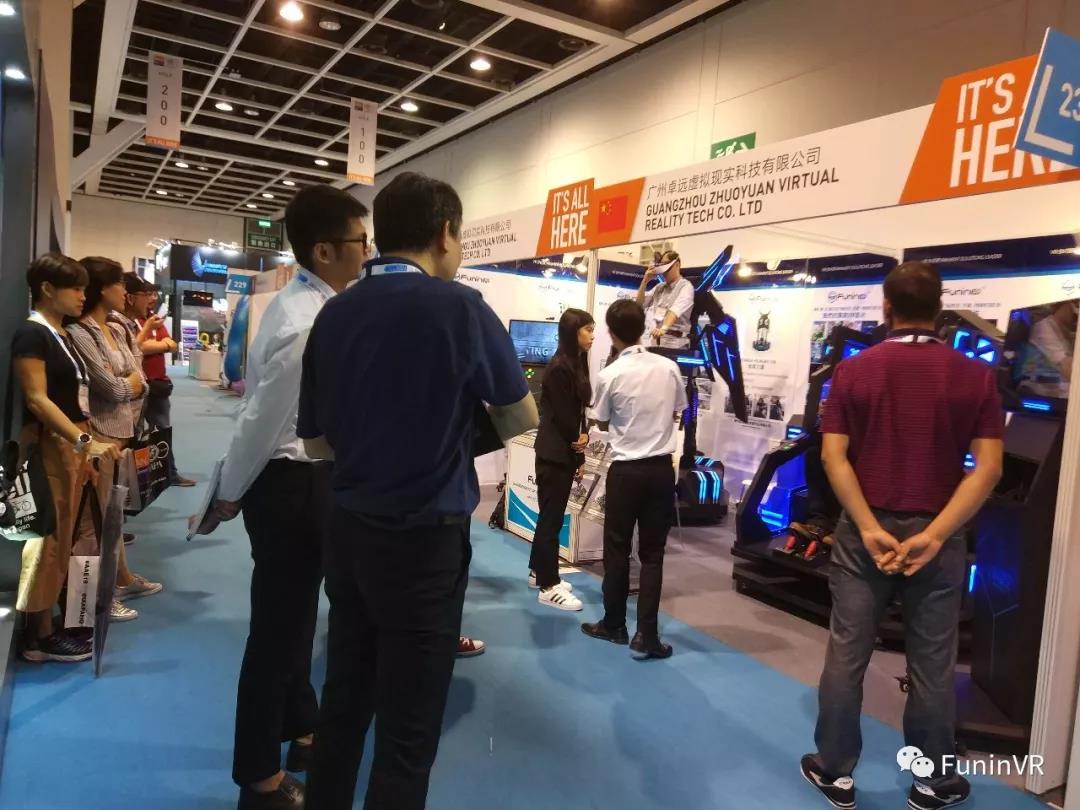 The exhibition is a three-day one lasting from June 6th to 8th, and it is heavily counted on both by participating exhibitors and the organizing party that it will be a good platform for exchanging ideas, promoting products and realizing cooperation.
As one of the industry leaders in VR product development and manufacturing in China, Guangzhou Zhuoyuan, of course, will not let this chance slip away.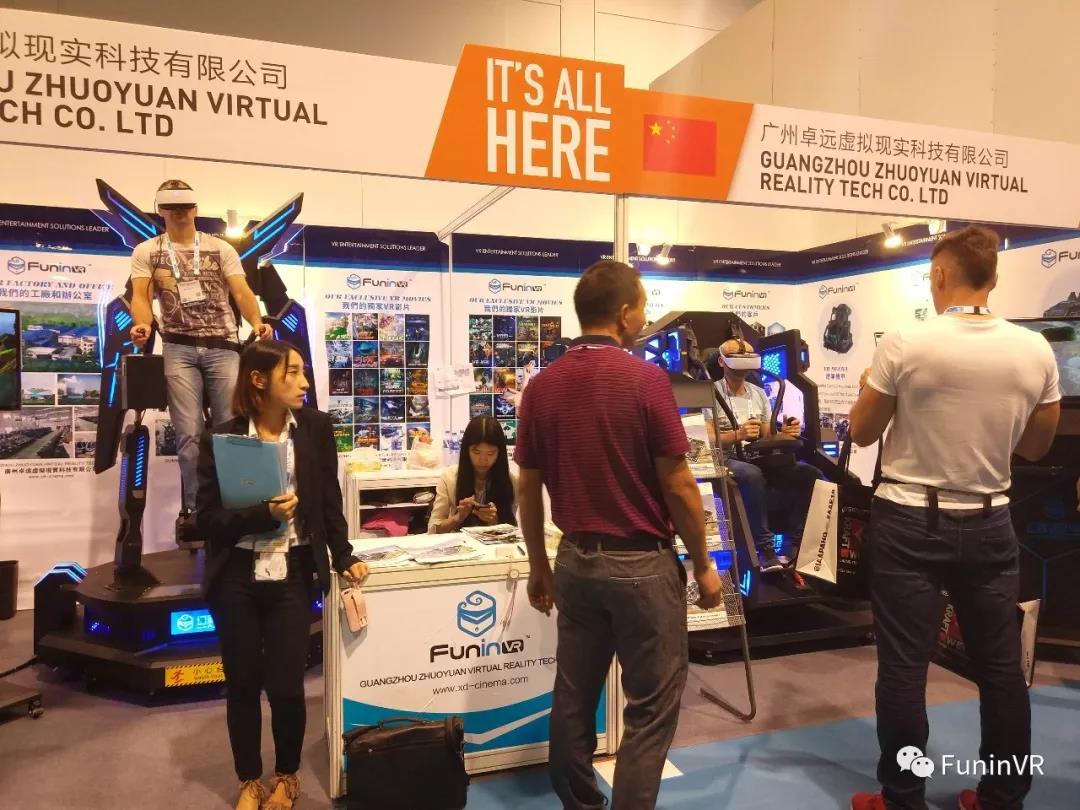 Actually, the company has been preparing itself for this exhibition about three weeks ago.
Guangzhou Zhuoyuan at this exhibition is arranged to exhibit its products at the booth 235 in exhibition hall 3B, and today it brings the trade show two products, they are VR Mecha and VR Eagle Flight.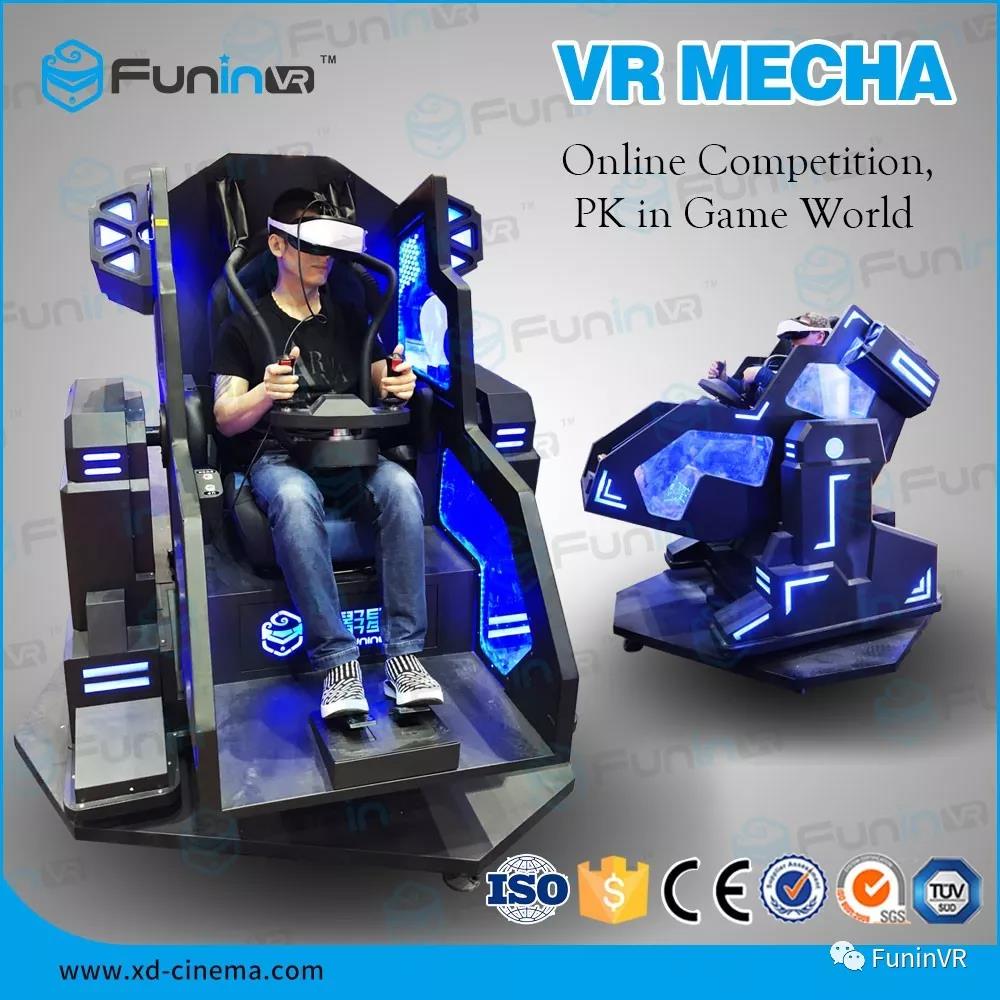 ➤➤Selling Points:
1. Exclusive Design with 360°dynamic motions
2. Online multiplayer PK.
3. Accurate & Smooth Game Control
4. Customized Game Content Update
5. Futuristic and Sci-Fi Appearance
➤➤Selling Points:
1. Compatible with Mecha, Flight and Skydiving Games
2. Comes with Customized 3A Interactive Games
3. Designed with Crank Drive Tech, Smoother Running and More Durable
4. Futuristic & Cool Mecha Appearance
An onsite salesman of the company says the two products are must-have VR products for those who want to open VR stores because of their high ROI.
During the three-day exhibition, all visitors are welcome to experience the two products and their top quality VR content made by Guangzhou Zhuoyuan.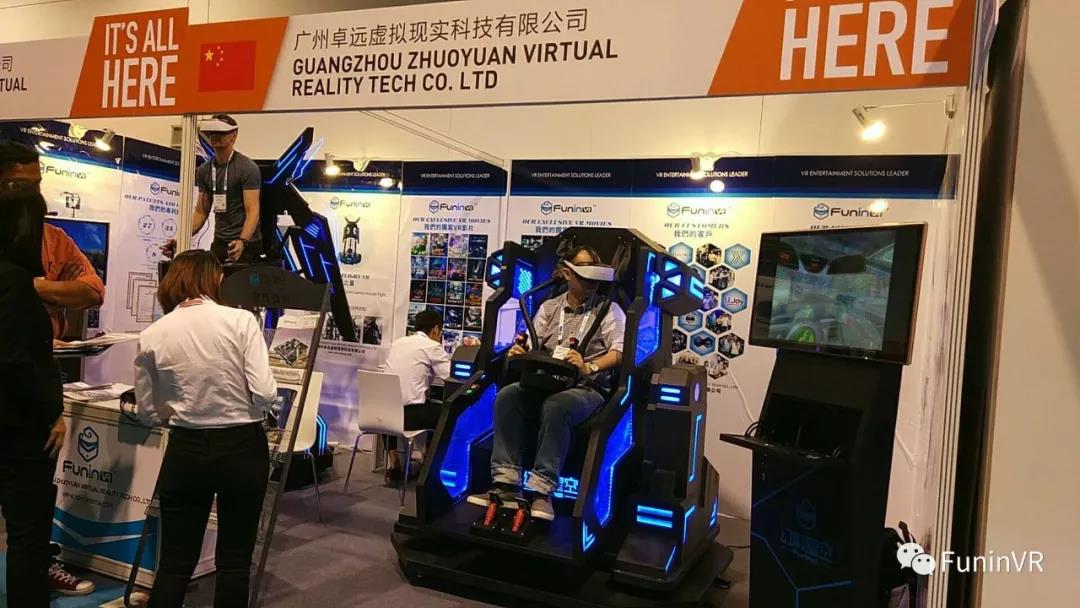 The latest reports sent back from the front show that on the first day of the exhibition Zhuoyuan's VR products have attracted many visitors' eyes.
Zhuoyuan's booth is full of visitors, they all show much curiosity on the two VR machines and cannot wait to give them a try.
"Your company's VR machines are very eye-catching, the outlook designs are very Si-Fi, I think they are very fun to play", an Indian customer says to our onsite salesgirl.
"Amazing! Really amazing to play! The VR game is very different from traditional games, the VR game offers immersive gaming views and experience, it's more real and vivid, when you play, it seems that you are transported to another world", a Russian customer who has already experienced the two VR products proclaims excitedly.
The 2018 Asian Attractions Expo (AAE) in Hongkong is the largest, most comprehensive trade show in Asia for the amusement parks and attractions industry.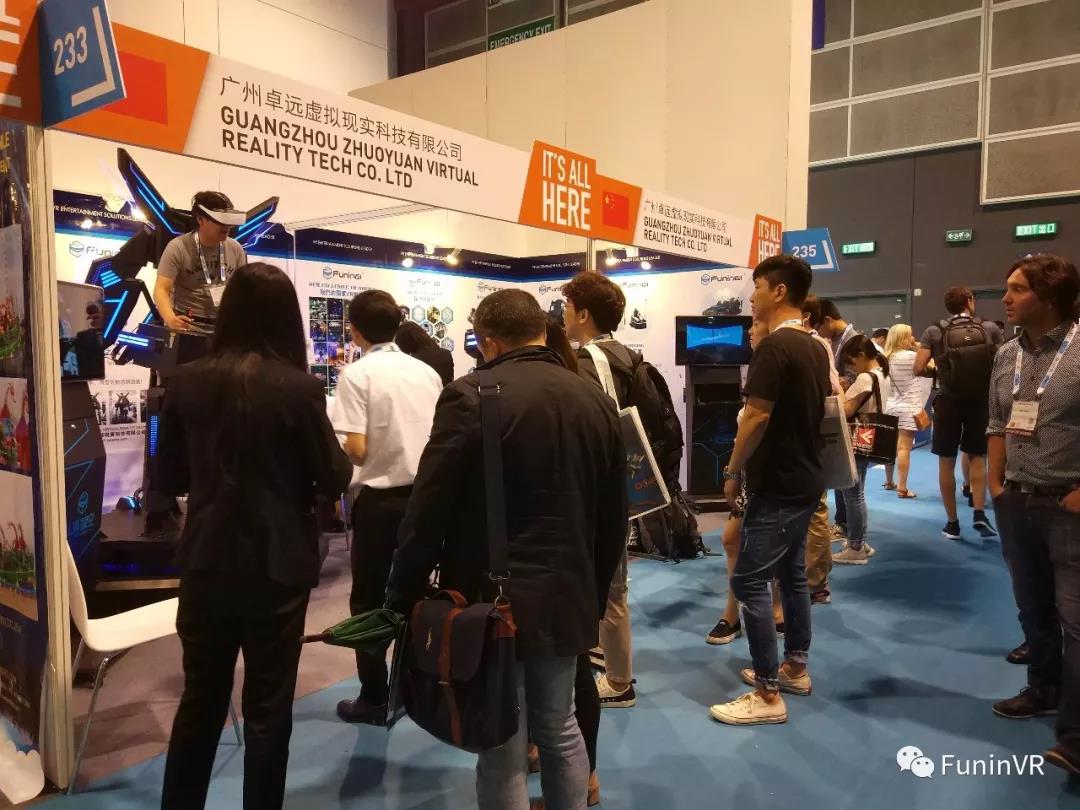 It is the only industry trade show in Asia that consistently delivers thousands of amusement park and attractions industry buyers from more than 50 countries.
Any suppliers or companies from the industry will catch this opportunity to do their utmost to promote their brands and products.
This is no exception for Guangzhou Zhuoyuan. As a leading brand in VR industry, Guangzhou Zhuoyuan keeps pushing itself to its limits by developing and making high-quality VR products for the whole industry and market.
Being excellent means that the company needs a higher level stage to fully show its excellence.
This session of the exhibition in Hong Kong serves as a perfect one, Guangzhou Zhuoyuan surely will fully take advantage of it!
Lastly, let's wish the trade show everything goes smoothly.
 Do you want to know more about the virtual reality simulator,  please leave your message, we will contact you as quickly as possible. [contact-form-7 id="3620″ title="Contact form 1″]